When feeding your  Bulldog, like every animal, including you and I, require a well balanced and wholesome  diet which should be low in fats or any artificial ingredients. A Bulldog likes  to eat out of a pan with straight sides and a flat bottom; the best dog bowl is  a stainless steel because,it not only lasts longer but it is also the most sterile  and very easy to clean.
Bulldogs can actually break out in what look like pimples  if they are fed from other types of bowls so don't use plastic bowls for the food  or the water. Most breeders will feed two to four month old puppies four times  per day and at that young age age the puppy kibble is usually softened with a  sprinkling of warm water.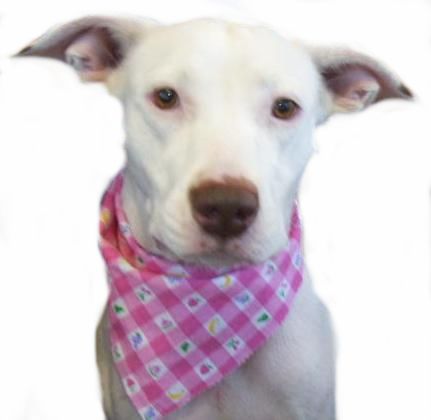 Some people even add a bit of cottage cheese  or a un-flavored low-fat yogurt. It is best to do your research and choose a high  quality food as their are are several good brands of puppy kibble but some have  more filler than others so always seek out the top quality. If you or the puppy  seem to be unsatisfied with the kibble she is eating then try another. In order  to have a healthy growing dog you really want to offer a kibble that the puppy  likes and which helps produce a nice coat, keeps the puppy well rounded but not  obese or overly plump, and produces good solid stools. We are not here to recommend  a particular brand over another but some of the better quality dog food is made  by Iam's, Nutro, Eukanuba, Purina Puppy Chow or Science Diet. As you would on  the food your family consumes, check the list of ingredients on the bag. Never  feed your Bulldog a kibble that contains soybeans.
You may feed your dog on a set schedule, or have food available for her at all times. The bulldog pup will flourish under either system and the choice depends on which is more convenient for you and what sort of lifestyle you live. There are even automatic feeders to keep a regular timetable for your dog but don't rely on an automatic dog feeder to allow you to leave the dog alone for days on end! They shouldn't be left alone and if you are the type of person who enjoys long trips away from home then perhaps this sort of pet isn't for you.
How much you will feed her depends on the individual puppy. Normally, a growing puppy which gets sufficient exercise can and should eat as much as it wants but if the little fellow is a bit of a lazy bones and she does start to show signs of obesity you will need to regulate the amount of kibble she eats, but never ever put a growing puppy on a severely nutritionally restricted diet unless the animal is being supervised by a veterinarian who is knowledgeable in the care of Bulldog puppies.
When your animal has reached four to six months the puppy's feeding routine should remain the same but the number of feedings may be reduced from four down to three and furthermore at about six months of age this number can be reduced to two feedings per day. In almost all cases you can continue feeding your puppy as much as she wants and how often you feed a dog over a year old depends on your preferences and the dog's desires and habits. Most dogs do well on one meal a day but some do better if they are given two smaller meals a day once in the evening and once in the morning; whatever the feeding schedule you establish try and stick to it as much as possible.
Bulldogs will eat puppy kibble usually until they are a year old and if your little rascal is thriving on puppy kibble, leave her on it until she is two years old and some people will even feed their dogs puppy kibble for their entire lives but it is more common to switch to a more mature and adult kibble at around their first birthday.
It doesn't hurt your bully mix to change from one brand of dog food to another and even to another as long as each change of brand is done by gradually, substituting more and more of the new brand for the old. This keeps the dog from having periods where she is adjusting to new flavors and textures which could cause disruptions in her regular diet. If your dog is spayed or neutered and certainly as it ages and the dog's metabolism slows down and the bulldog becomes less active, you may need to start feeding a reduced calorie dog food to keep it from becoming too fat or seriously obese.
All good brands of dog food have such a low calorie kibble and the dog will probably prefer to stay within the same brand once you introduce the "lo-fat" version. No matter how old your dog is she should have fresh clean water available at all times.
The most common nutritional supplements for bulldogs are cottage cheese, yogurt and oil. Cottage cheese is very good for growing puppies since the Bulldog must grow a lot of dense, heavy bone in a relatively short period; offer about one tablespoon at every feeding. Offering yogurt will help to keep the dogs digestive system working normally as such living milk products contain beneficial bacteria that is good for the gut.
Give them about a teaspoon per feeding. Keeping the fur and skin in good condition can be assisted by giving the occasional feeding of oil. Oil will keep the coat and skin in better condition so you can feed her about a teaspoon two times per day. Do not give your Bulldog any oil which contains soybean oil!
Corn or canola oil is best. If you want to reward your dog with a wee treat it is best to avoid people food and give dog biscuits. It won't hurt your Bulldog to give him an occasional bite of meat, vegetables, fruit, chicken, ice cream, etc. but don't make this too much of a habit and never feed your dog from scraps right off the kitchen table as this will instill unwanted behavior. Never give her onions or chocolate!